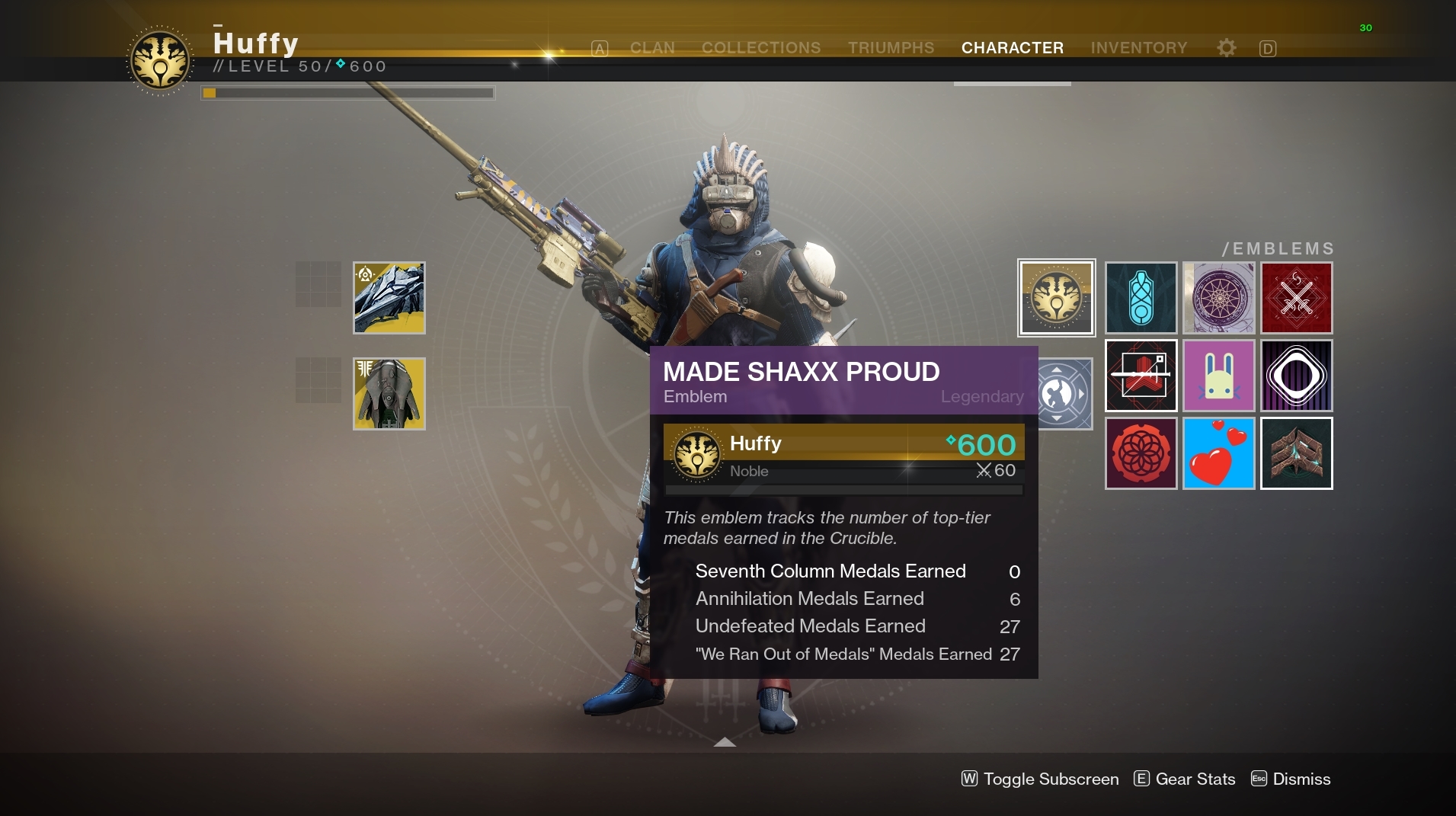 Made Shaxx Proud Emblem
"Make Shaxx Proud" Emblem account recovery for Destiny 2 on PC, Xbox, and PS4.
This emblem is awarded after achieving a pinnacle medal during a game of crucible. Qualifying medals include "Seventh Column," "Undefeated," and "We Ran Out of Medals."
This service is provided via account recovery. After ordering, one of our PvP sherpas will email you within 24 hours to schedule your service at your earliest convenience.
For further inquiries or to request custom service, please use our contact form.
sale